INTRODUCTION
Gulf Int'l Contracting & Real Estate Co. Ltd (GIT) is one of the leading Companies working in the building materials field in the Kingdom of Saudi Arabia and has many specialized divisions, one of these Divisions is the Construction Machinery Division (CMD). The CMD represents the highest quality products manufactured by world renowned companies with product ranges that cover the entire of construction. 1. Power Systems ranges Diesel Generators & Tower lights 2. Compaction Equipments 3. Air Diesel Portable Compressors. 4. Lifting Solution Equipment Section ranges Tower Crane, Building Hoist, Scissor Lifts, Mobile Cranes and Man Lift. Our Strategy is to service our clients throughout the life cycle of their assets as well as help them procure the right asset for the right job. As a specialized division we started our business by hiring qualified service engineers & technicians as well as having prepared custom-made shops capable of reaching customers across the kingdom first aid, repairs and preventive maintenance. Service and Spare Parts is your reliable source for equipment service & repair with Value added services maximize equipment productivity and provide clients with invaluable time and cost savings.
PRODUCTS
• Power Systems section : Diesel Generator & Tower Lights All of our Diesel Generators are assemble in the EU using strictly European parts and conforming to EU, US & UE Standards. Based on these standards, hundreds of our generators are installed across the kingdom, ranging from large contractors, to ministry of Interior and Saudi Telecoms Co... Not only are we capable of supplying generators but we also can provide turnkey solutions including installations, extra fuel tanks, ATS system and many more services. Our strong history with such projects is a sign of our continual client trust in us and our ability to provide after sales support. • Lifting Solution Equipment Tower Crane, Building Hoist, Scissor Lifts, Mobile Cranes, Man Lift and Aerial Work Platform. GIT offer a wide range of lifting solutions with different capacities, heights and will provide you with suitable equipment that depends at your application. • Road Compaction Machines GIT offer a wide range of road compaction equipments which are manufactured in France focusing on compaction, concrete, cutting and grinding. Our products have its range for rammer, walk behind and dual drum roller, forward and reversible plate compactor, concrete vibrator, power trowels, surface screeds, floor saws and other road compaction that will optimize the performance and work quality. • Air Diesel Portable Compressors Also we offer the full range of Air Portable Diesel Compressors from Europe which covered the projects need and for various applications.
Our vision stated is backed by the successful accomplishments of the projects on various sites in the kingdom that shows our sincere commitments towards our clients. we outline below some of the Major projects we have accomplished : 1 - KAFD (King Abdullah Financial District) 2 - PNU (Princess Noura University) 3 - Alqassim Medical University.
For the success of construction industry two factors are very important, high quality products and reliable service. Our vision is to provide high quality products by competative price followed by high quality after-sale services up to the total satisfaction and partnership of our valued customers because we believes that first unit of any product is sold by a sales consultant manymore is sold there-after by reliable service.

CNBM, China National Building Material Group Corporation is the largest group corporation in China for building materials and industrial equipments. It was incorporated in 1984 upon the approval from the State Council. It is one of the 143 large-scale groups under the administration of the State - owned Assets Supervision and Administration Commission of the State Council. There are over 300 subordinate factories and companies in our Group; 2 public listed companies in Hong Kong, 4 Public listed companies in China mainland; 11 publicly listed companies in which CNBM has a substantial percentage of shares. The business scope of CNBM covers from manufacturing and sales of building materials to scientific research and design, engineering, import and export trading. CNBM International Corporation, as a leading subsidy of CNBM Group, enjoys competitive advantages in importing and exporting of building materials as well as complete sets of machinery and equipments, engineering, and project contracting.

The history of Alba starts in 1957, in the small facility at Huertas de la Villa, in Bilbao. Born to innovate, by then it already looked for the differential fact, using the innovative blue color as a sign of identity. Ever since, Alba's path has been marked with a special way to deal with construction challenges and a great effort in product design. Alba has gained more than 50-year experience through small milestones, international certificates and new developments, which make it a leading company worldwide, being present in more than 52 countries. Alba looks into the future and works day after day to offer its customers the best product quality and the most reliable solutions.

SAEZ Group is an industrial group based in the region of Murcia (Spain). With various products it is market leader in the Spanish construction sector. 40 years ago, the first SAEZ crane was built and the success of our company has not stopped ever since. The development and the modernisation of the company structure have been part of a process in which internationalization and market expansion have been our main principles. Actually, the company consists of three divisions: SAEZ Cranes, SAEZ Formworks and SAEZ Motion (Telescopic Handlers). Our goal during all these years has been to work highly efficiently and to manufacture excellent products. So we have become a flexible and competitive company whose activities are streamed exclusively toward the requirements of our costumers .

CompAir is a leading global supplier, providing high performance and low operating cost compressors and ancillaries for a broad range of applications. From general industry, offshore, oil-free, construction, high pressure marine to gas compression, CompAir has a product range including rotary screw, oil-free, vane, piston, and portable compressors, ancillary products and services to satisfy all requirements. This comprehensive product range has been developed and honed though nearly 200 years of experience within the industry . CompAir is split into 3 main product brands : - CompAir Industrial Compressors - Reavell High Pressure Compressors - Hydrovane Compressors Employing a workforce of 1500 world-wide, CompAir has manufacturing facilities in the United Kingdom, Germany and China as well as sales outlets in every country.

ENERGY GENERATING SETS (ITALY) is a consolidated company specialized for the production and sales of reliable generating sets easy to use and install. The organization, composed of dynamic and young personnel is flexible and able to reply at every technical request, commercially ad productively. Thanks to our thirty years of experience we are able also to produce special generating sets on request for every specific client. Our technicians follows al the phases of the production of our generating sets, from the planning, the test and the ordinary and extraordinary maintenance, up to the repair. The production range includes Generating Sets from 2,4 to 2250 kVA, run on gasoline, diesel, natural gas/LPG. The production range includes PTO Generating Sets for tractor coupling, welding generators, lighting tower and distribution panels for construction sites. Our products are suitable for various uses both for emergency energy use, also for continuous energy use in the civil, industrial and constructions sites situations thanks to its capability to APPLY accessories such as sound proof canopies, automatic panels, parallel panels, slow or fast mounting trailers, external diesel fuel tank, preheaters and modifications on special request. The quality of our products is maximum because we only use components of the best brand on the world market, like gasoline Honda and Briggs & Stratton engines, Diesel Lombardini, Yanmar, Perkins, Iveco, Deutz, John Deere, Volvo, Cummins Engines and others on specific request. The main components are always ready on stock, granting fast deliveries. All of our Generating Sets are scrupulously tested, they are delivered complete with liquids of first filling, technical data, engine booklet, alternator booklet, electrical wiring diagrams, handbook for use and maintenance of the Generating Set and EC Certification. The ENERGY brand is synonym with reliability, excellent customer care and price quality ratio with a warranty of the Made in Italy product.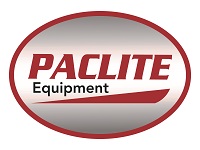 PACLITE CONSTRUCTION EQUIPMENTS (FRANCE) We intend to expand this range to offer a complete product range for professional distributors and to the rental industry. PACLITE-EQUIPMENT is focusing its efforts and development together with the European and American Rental industry. PACLITE products all receive long-term testing in various markets and under the most difficult site conditions. We offer a wide range of industrial equipment for the compaction, the work of Concrete, Cutting, Grinding. Our Products: rammer, roller, foward plate compactor, concrete vibrator, trowel, surface screed, diamond blades, floor saws, surface grinder, pump, transporter, optimize up your performance and work quality.
• On shelves stock of genuine parts for the products we represent, is always available. Delivery of any non available part is made within 48 hours. • Recommended parts list for any equipment will be made available to guarantee nonstop use of products on sites.
Through our professional service engineers & qualified technical staff, backed by the genuine supply of spare parts, git renders high quality after-sales service to our valued clients up to the total satisfaction, which makes git one of the reliable source of equipment & service in the market.